Crossroads
Pastoral CHARGE
​
A Two-Point Charge of the United Church of Canada​​ St James - Goodwood and Trinity - Timberlea
Welcome to Crossroads!
People of different ages and interests meet at our two churches.
Together we learn and grow as followers of Jesus Christ, sharing our joys and our challenges.
Please check out our web site for the many things we are doing.
We warmly invite you to join us.
The best way to start is by coming to one of our Sunday morning worship services:
9:30 a.m. at St. James in Goodwood; feel free to stay for a chat after the service.
11:00 a.m. at Trinity in Timberlea; come earlier for coffee & conversation.
We look forward to meeting you!
Where Everyone Is Welcome

​ - Check out our Updates under Crossroads News
Schedule of Services
Churches of Crossroads Pastoral Charge: 902-876-1933
Trinity United Church St. James United Church
67 Trinity Way 1078 Prospect Road
Timberlea Goodwood
Sundays 11:00 am Sundays 9:30 am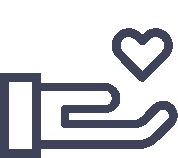 Shane Doucette, Minister

Crossroads News​ - Check out our Updates under Crossroads News
Schedule of Services
Churches of Crossroads Pastoral Charge: 902-876-1933
Trinity United Church St. James United Church
67 Trinity Way 1078 Prospect Road
Timberlea Goodwood
Sundays 11:00 am Sundays 9:30 am
​